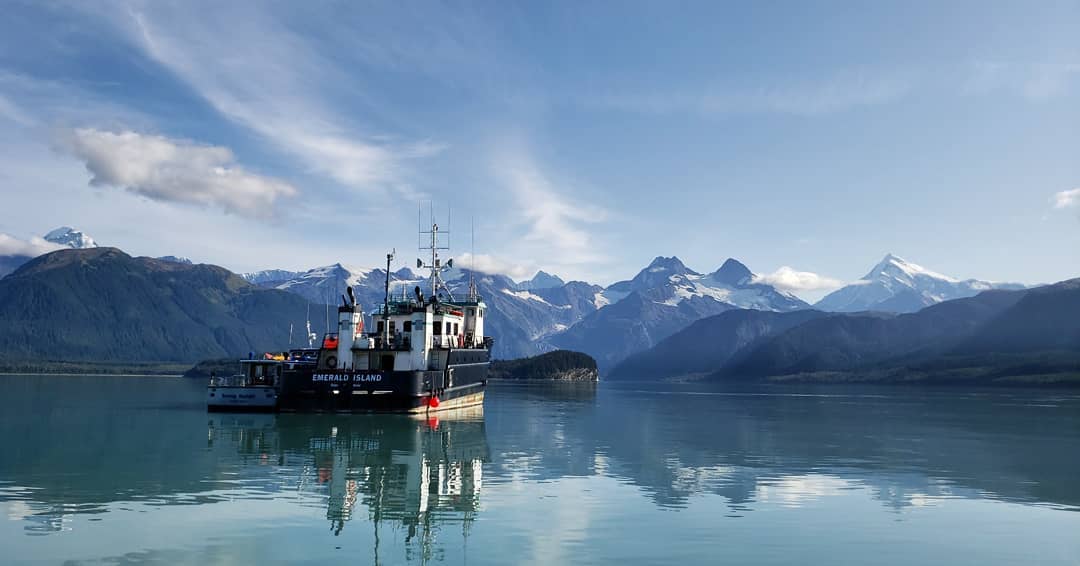 2020 Emerald Island All-Inclusive Guided Fishing Packages
3 full days fishing and 4 nights lodging $4575 per guest
4 full days fishing and 5 nights lodging $5275 per guest
5 full days fishing and 6 nights lodging $5975 per guest
6 full days fishing and 7 nights lodging $6675 per guest
Additional days add $700 per guest
Call (877) 386-0397 for discounts for groups of 4 or more!
WHY SHOULD YOU PAY MORE TO STAY ON THE EMERALD ISLAND?
Please note that our all-inclusive package INCLUDES a 40 minute seaplane trip to the Highliner Lodge from Juneau and back. Most lodges are located close to an airport and don't have this $500 expense. But if you go there you won't be able to experience a truly spectacular seaplane ride AND you won't catch and KEEP as many fish!
Our prices always include an extra night's lodging. For example we offer 4 days of fishing and 5 nights of lodging. Other lodges offer 4 days and 3 nights lodging in their packages. If you go to those lodges you will have to pay for lodging and meals at a hotel for two nights (at your expense) and worse... you have to travel on your first and sometimes last fishing day... so you won't get a full day of fishing in either day. Perhaps the other lodges should say "2 full days, 2 half days and 3 night's lodging" that would be more accurate.
We offer our guests an opportunity to catch and keep 2 halibut a day OF ANY SIZE. Most lodges can't offer you that because they have not purchased fishing rights to make that available to you. These permits are very expensive and that cost and opportunity is reflected in our prices.
Yes, there are many lodges that are less expensive (and several that are much more expensive) but what is the point of saving a few hundred dollars if you don't get the pleasure of catching and taking home your fish? You are looking for a "fishing" lodge, aren't you?
Other than a roundtrip seaplane ride and more catching (did you read about our catch rates?) and more keeping (do you know how valuable quality seafood is?)... what else do you get for your money?
At many lodges the boats leave the dock late and/or come in early. At other lodges you spend more time riding around in the boat than fishing. Some lodges even quit fishing after everyone has caught one small halibut around lunchtime. We leave the Ship at 6:30am and return at 5 or 5:30pm. That is nearly 11 hours of fishing and sightseeing each and every day!
We don't charge extra to care for your fish and we spare no expense to care for your fish properly. No one takes better care of your catch than the Emerald Island! We will ship up to 50 pounds of fillets per guest to Juneau for a three day trip; 100 pounds for a four day trip; and 150 pounds for a five day trip, etc. You may catch and keep, and we will process, all of your fish at no extra charge. However, there is a $1.00 per pound shipping fee for fish in excess of the above limits.
Our prices do not include fishing licenses (~$85), alcoholic beverages, shipping costs for your fish from Juneau to your hometown, or gratuities.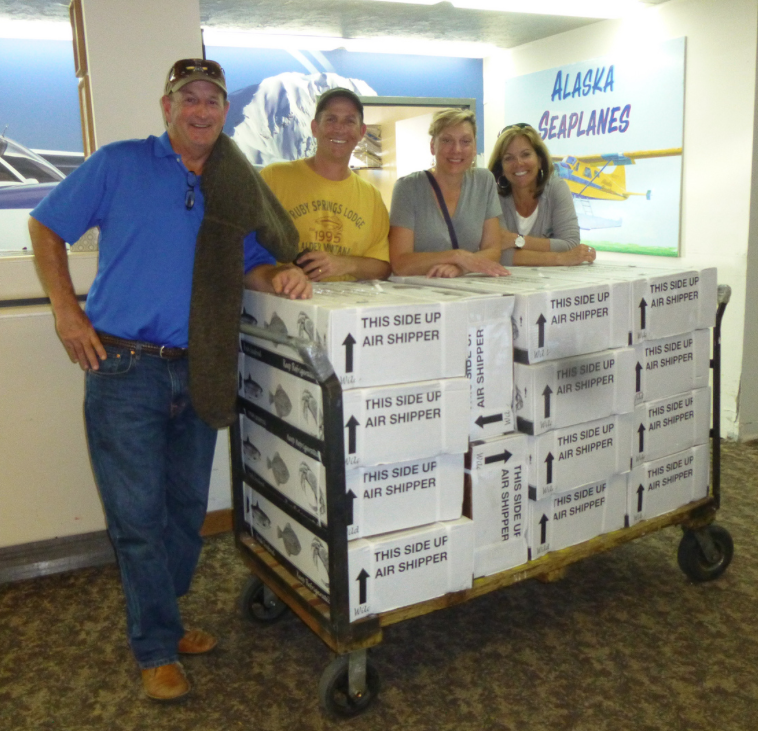 See those 2 couples in the photo above? They had to pay for 7 extra boxes of fish to be shipped to Juneau. Only 8 boxes we're included in their package price... boo hoo hoo. They had to pay $350 ($87.50 each) for 7 extra boxes of fish that have a value of at least $7,000 (350 pounds x $20). They weren't complaining!
Even billionaires like Warren Buffet shop for bargains. Our prices may be higher than the other lodges that you are considering... but that does not make them a bargain!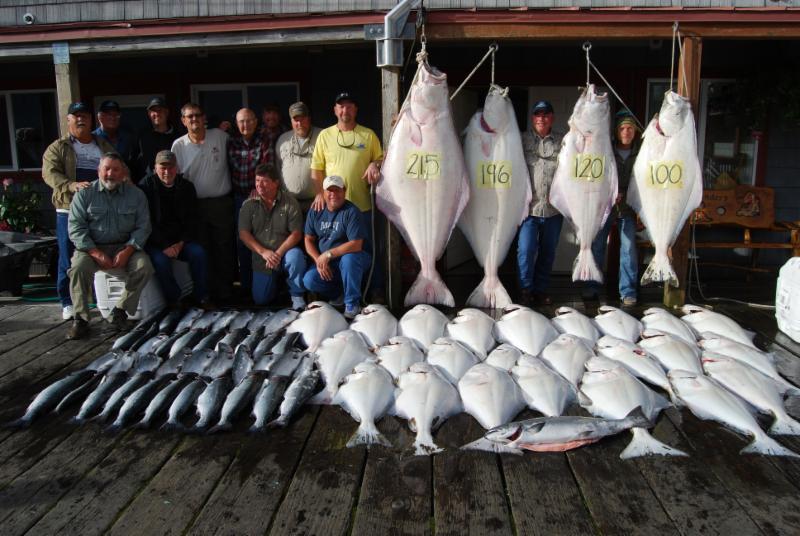 BOTTOM LINE: ALL OF THESE HALIBUT WOULD HAVE TO BE RELEASED AT ALMOST ANY OTHER FISHING LODGE IN SE ALASKA. IN FACT, WE HAVE HAD GUESTS FROM OTHER LODGES WALK BY THE HIGHLINER AND ASK THEIR GUIDE, "WHY DO THE HIGHLINER GUESTS GET TO KEEP ALL OF THEIR HALIBUT OVER 35 POUNDS, WHILE WE HAD TO RELEASE ALL OF OURS?!"
PRICELESS!