THE EMERALD ISLAND MOTHERSHIP OPERATION
Due to new USCG requirements, we are uncertain as to whether this operation will be restored before the 2020 fishing season. Since the Coast Guard has moved the goalposts on us, we are also currently searching for licensed 200-ton captains to run the vessel. If you are interested in staying on the Emerald Island during your 2020 fishing trip to the Highliner Lodge, please contact us so that we may tentatively schedule you to stay on the boat. We will reserve lodging for your trip on land at the Highliner Lodge in Pelican but transfer your booking back to the Emerald Island if it becomes available during your trip dates.
The Emerald Island is a 91' steel crew boat that can accommodate up to 10 fishing guests at a time. We anchor near the mouth of the Lisianski Inlet, only 5-10 minutes from the
proven

best fishing in Alaska! Our charter fishing guides will pick you up each morning for 10+ hours of fishing adventure with no wasted travel time. In the evening, you will be dropped back off at the boat for dinner, drinks, and a hot shower. There is no other remote Alaskan fishing vacation like this!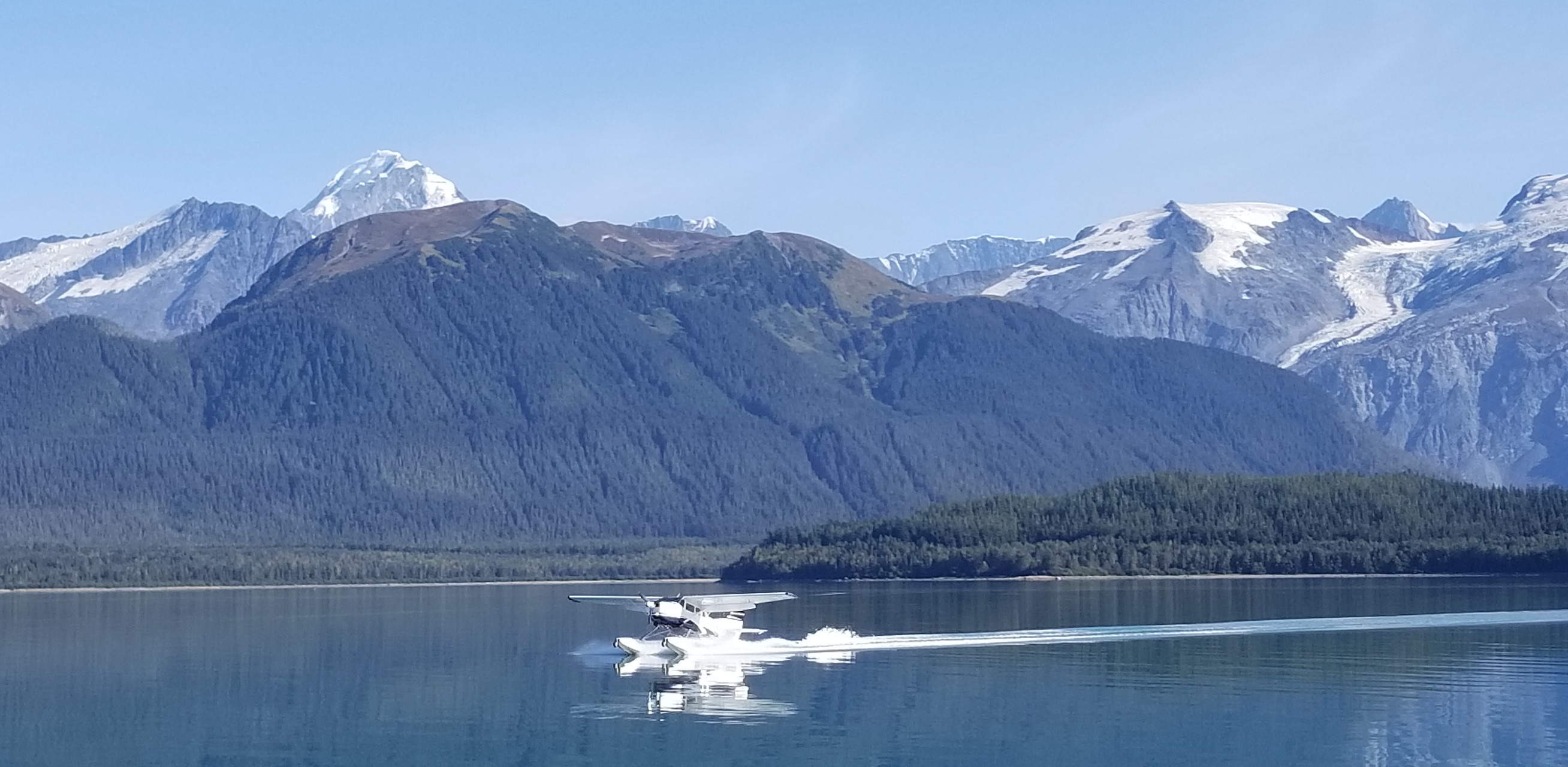 Fly into Juneau, Alaska, where you will connect with a float plane to transport you and your fishing buddies to Highliner Lodge in Pelican, about 90 miles west of the state capital. We will make all of the arrangements for you from the Juneau Airport. All you have to do is get yourself there on one of the many daily flights to/from Seattle. Once you're in the city of Pelican, on the remote Chichagof Island, you will be a world away from the industrial tourism and overfishing that have ruined so many once wild locations in Alaska. Our town slogan is "Closest to the Fish!" for a reason, as it is located only about 45 minutes from the best fishing grounds in the state of Alaska. A stay on the Emerald Island however, will put you even closer to the fish! You will enjoy many of the same comforts that you'd find in our land-based operation, such as gourmet meals, comfortable accommodations, and a fun, communal setting, but never have to step foot on land!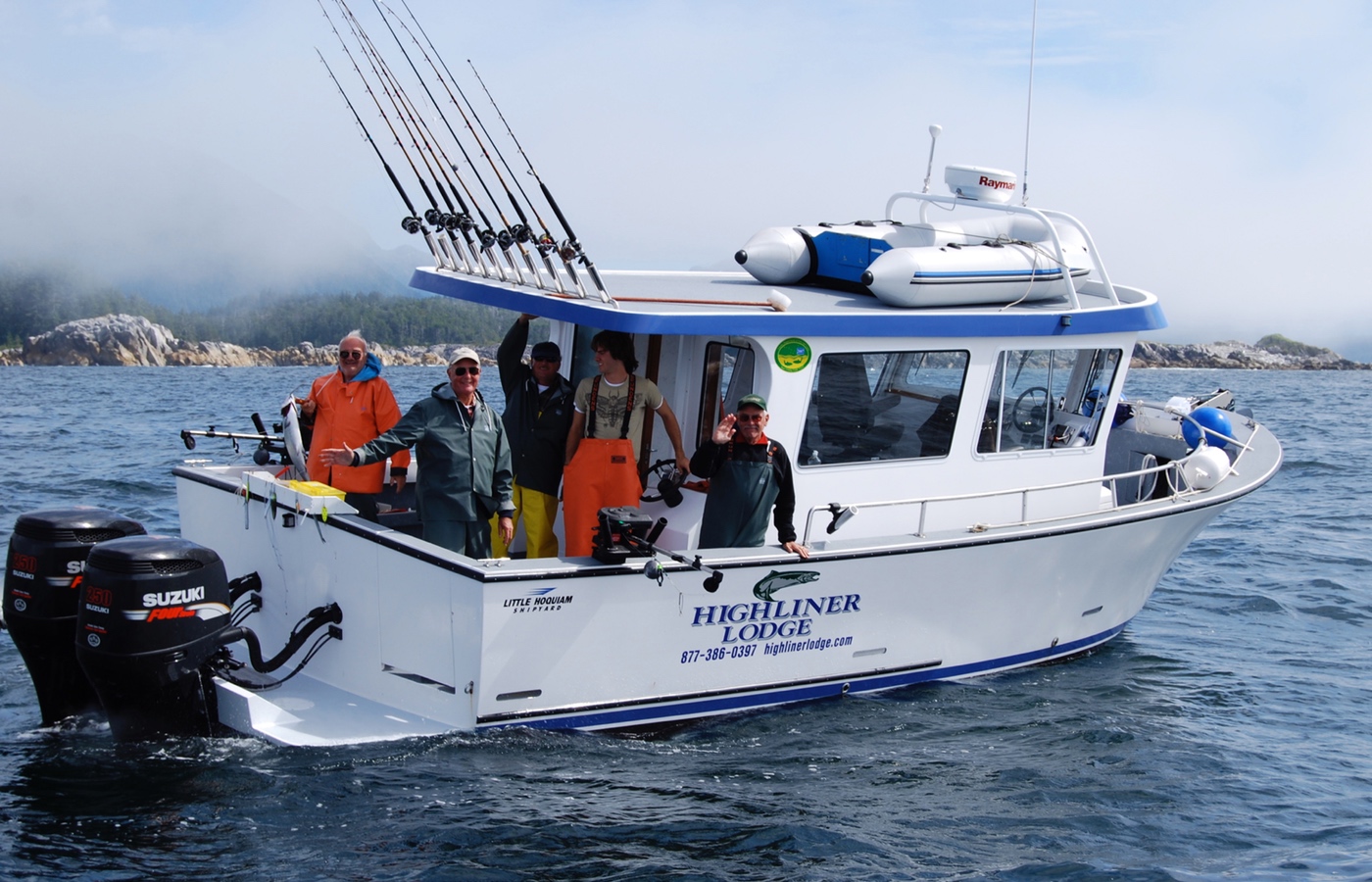 LESS TIME RUNNING TO AND FROM THE FISHING GROUNDS EQUALS MORE TIME FISHING!
We can start fishing earlier, and stay out fishing later, when we needn't return to a land based lodge every night.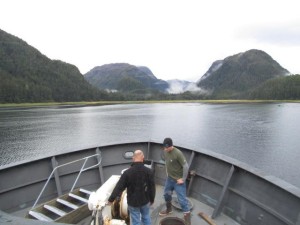 Owned and operated by the Highliner Lodge, this 91' x 28' massive steel vessel weighs in at over one million pounds was built to the same specifications as the very best Bering Sea crabbers (think Deadliest Catch) by the storied Marco Shipyard in Seattle Washington. It is the epitome of seaworthiness and Alaskan practicality, there is nowhere that this vessel cannot venture.
The Emerald Island was designed with 12 large private staterooms and will accommodate 8-10 fishing guests and a Highliner crew to captain the two charter boats, process your fish and provide your meals. Because it will be anchored near the fishing grounds in a calm scenic harbor, the time you spend fishing will increase by 2 to 3 hours each day! This has the potential to increase your catch by 30 to 50%.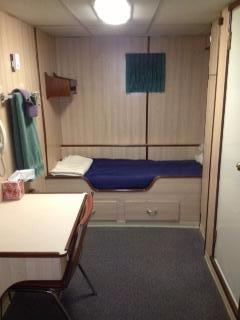 12 State Rooms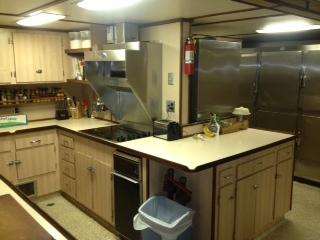 Large Galley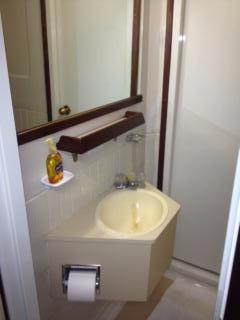 7 Bathrooms with Showers