Here's the Information on the ship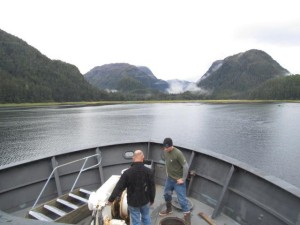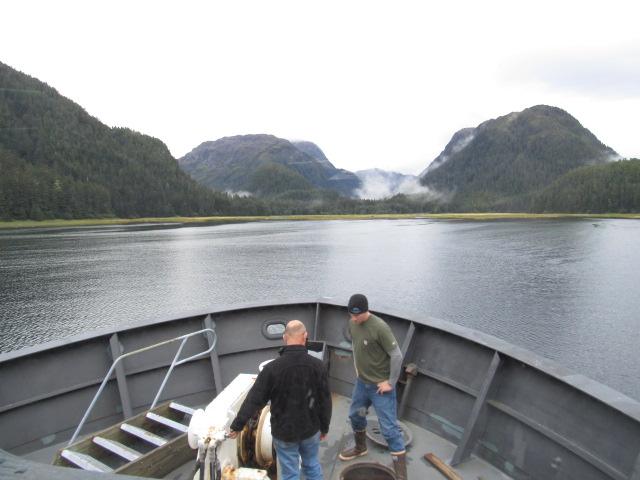 Owned and operated by the Highliner Lodge, this 91′ x 28′ massive steel vessel weighs in at over one million pounds was built to the same specifications as the very best Bering Sea crabbers (think Deadliest Catch) by the storied Marco Shipyard in Seattle Washington. It is the epitome of seaworthiness and Alaskan practicality, there is nowhere that this vessel cannot venture.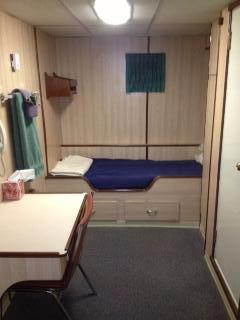 The Emerald Island was designed with 12 large private staterooms and will accommodate 8-10 fishing guests and a Highliner crew to captain the two charter boats, process your fish and provide your meals. Because it will be anchored near the fishing grounds in a calm scenic harbor, the time you spend fishing will increase by 2 to 3 hours each day! This has the potential to increase your catch by 30 to 50%.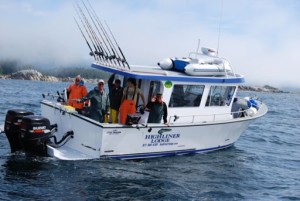 LESS TIME RUNNING TO AND FROM THE FISHING GROUNDS EQUALS MORE TIME FISHING!
We can start fishing earlier, and stay out fishing later, when we needn't return to a land based lodge every night.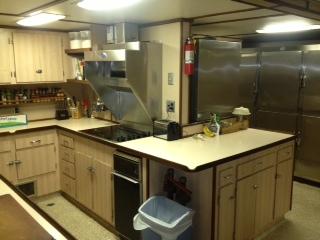 The Galley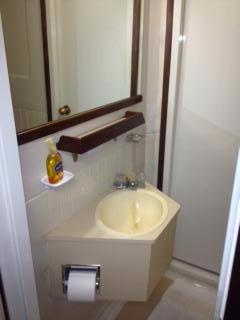 7 Bathrooms with Showers